CITY LEGENDS
---
Legends of names of the city parts - Avtovo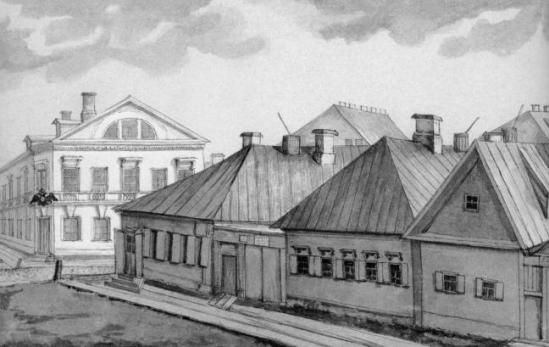 Perambulating the waterside areas along Petershof road, which mostly suffered from the flood, Alexander the First visited one village, which was completely ruined by the malice of winds and weather. The busted peasants gathered around the emperor and cried bitterly ...
[Avtovo]
---
Ohta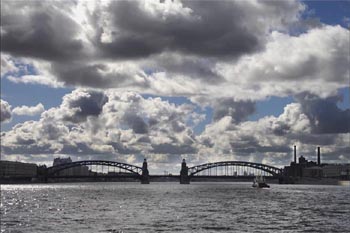 In the course of his visit of the dockyard at the right bank of the Neva river Peter the First, walking along one of the streets of Sailors' settlement, suddenly sank into the mud almost waist-high. Upon his arrival back to Saint Petersburg he talked about this with his family and suddenly he exclaimed part in earnest and part in play, "Oh, I am sick and tired of that place!" (And in Russian this phrase begins from "Oh, ta storona …" ...
[Ohta]
---
Kolomna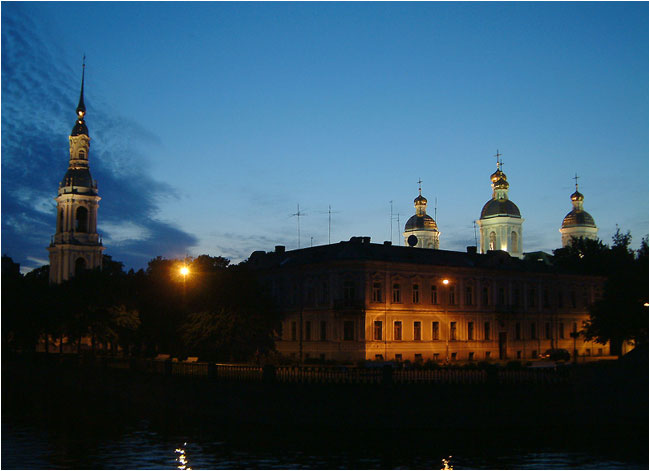 There several legends explaining this name, competing with each other. For example, there is a fable about Domenico Trezini, the first architect of Saint Petersburg, who while hewing trenches in the marshy forest for the future streets, called them "columns" ("kolonnas" in Russian) but being a foreigner and pronouncing a Russian word not correctly, he transferred these "kolonnas" to "kolomnas" ...
[Kolomna]
---
Kamenny ostrov (Stony Island)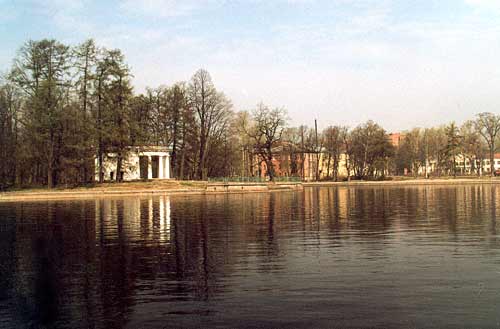 A city legend says: in the middle of Malaya Nevka, opposite the southern bank of the island there was a huge stone which gave the island its name. But at the Swedish maps of XVII century it is marked as Kivi-saari which in metaphrase just means Stony Island ...
[Kamenny ostrov]
---
Yelaguin Island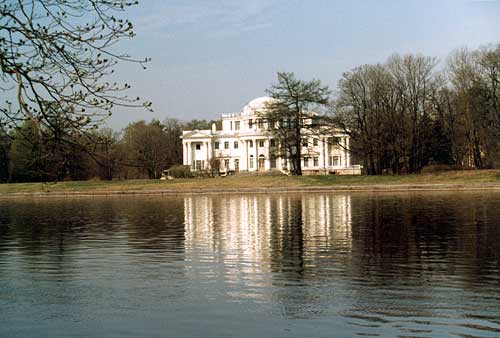 At one of May nights of 1703 squadron of Preobrazhensky regiment was scouting on the islands of Neva delta. Russian soldiers walked marched warily towards the small island, closest to the seashore. Suddenly they heard something like crackle. The soldiers stopped, took their riffles on the butts and started gazing into greenish bushes ...
[Yelaguin Island]
---
Vassilievsky Island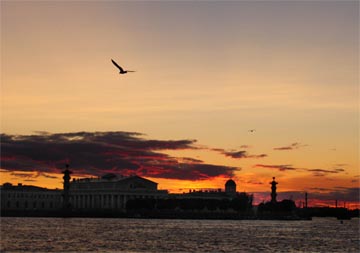 One of the legends says: once upon a time on the island there leaved a fisherman Vassily with his wife Vassilissa. The name of the islands originates from them. But there are also the other opinions, for example: during the days of Peter the First on the Western end of the island there was a fortification, commanded by the artilleryman Vassily Korchmin. While sending to him his orders and instructions Peter the First provided them with laconic address: "To Vassily on the island" ...
[Vassilievsky Island]